About Us
Learn more about the Forbes Dental Care team
MINNEAPOLIS FAMILY DENTAL CARE
At Forbes Dental Care, you're not just a patient – you're family. We take great pride in the quality of our work and applying the highest standards of excellence to the practice of dentistry. Our Minneapolis family dental care practice is built on integrity and innovation, treating each client with dignity and respect. It's our commitment to build and nurture a successful long-term relationship with you – our extended family. That's our promise.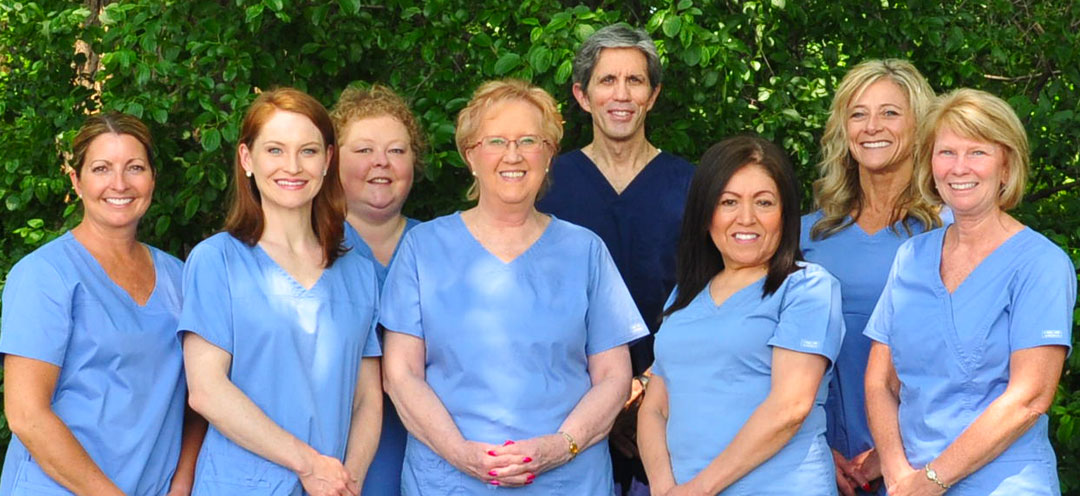 Dr. Michael E. Forbes, D.D.S.
Michael grew up in Minneapolis with nine siblings, and graduated from St. Thomas Academy High School.  After completing his Doctorate in Dental Surgery in Nebraska, he moved back to Minneapolis to practice dentistry.  He has been in practice for 27 years.  Dr. Mike lives in Arden Hills with his wife, Dawn and two daughters, Sadie and Kaia, and son, Christian.  He enjoys spending time with his family, triathlons, marathons, reading and educating his patients each day.  His patients are his family!
Education:
1982 Bachelor of Science in English and Psychology at Creighton University in Omaha, NE
1986 Doctorate Dental Surgery at Creighton University in Omaha,NE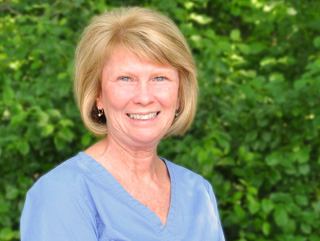 Jane
Registered Dental Hygienist
Jane graduated from the U of MN with a Bachelors of Science in 1988. She's been a dental hygienist for 31 years; working with Dr. Forbes for four of them. The friendly, warm and uplifting atmosphere at Forbes Dental Care is why she enjoys coming to work.
"I love patient interaction and meeting new people. Most of all, I enjoy educating my patients and making a positive influence in the dental field."
Jane resides in Andover with her husband Mitch, daughter Malorie (RN) and Golden Retriever Macy. Their son Charlie (Commodity Trader) and wife Nicole (RN) just had their first grandchild, Leah, in January 2015.
In her spare time, Jane enjoys gardening, yoga, golf, traveling and spending time with family.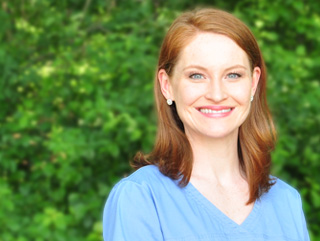 Angela
Registered Dental Hygienist
Angela graduated from Argosy with an Associate's Degree in 2005. She's been a hygienist for ten years. Her first position out of college was at Forbes Dental Care. Angela loves her job and co-workers, which are like a second family to her. She knows they care about her and the patients they treat each day.
"I love getting to know my patients and knowing I am making a difference in their overall heath. I work hard to educate my patients about disease prevention and provide services to treat gum disease."
Angela and her husband, Ryan, live in Andover with their two children, Landon (5) and Audrey (2). Angela loves spending time with family, cooking, baking, cleaning and reading when she has time.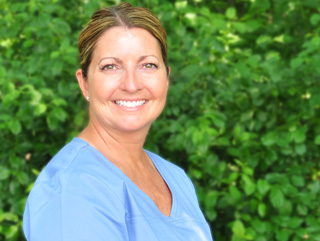 Jen
Registered Dental Hygienist
Jen graduated from Mankato State University with an Associate's Degree in 1993. She has been in the dental field for 22 years. Jen recently joined Forbes Dental Care after working with the same doctor for over 20 years until his retirement. Jen loves meeting new patients and finding a connection with each person she sees. She also feels fortunate to be working with such a great staff, and with Dr. Forbes who is a wonderful clinician and a great guy!
"Providing my patients with a thorough, but gentle dental experience is important to me. I love leaving them with that super clean feeling and educating them on all aspects of preventative oral hygiene."
Jen and her husband, Todd, have been married for 20 years and reside in Ham Lake with their children Mitch (15) and Sydney (13). In the winter they love to snowmobile as a family. During the spring and summer, you can usually find Jen on a ball field watching her son play baseball or daughter play softball.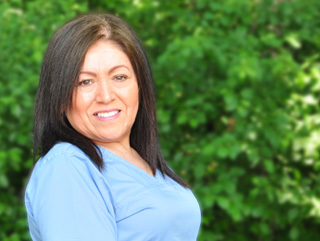 Hope
Registered Dental Assistant
Hope graduated from Minneapolis Medical and Dental Careers in 1988, and has been a Dental Assistant for 27 years. Hope joined the Forbes Minneapolis Family Dental Care Team five years ago, and loves the cheerful work environment and great team spirit.
"I enjoy the interpersonal contact with patients and the variety of tasks and challenges every day. Most importantly, I look forward to improving my patient's oral health."
Hope and her husband, Leo, reside in Brooklyn Park. They have two grown children, Maggie and Jason. She enjoys quality time with her family, doing many outdoor activities with their three grandchildren, who enjoy swimming, biking and hiking. She loves watching them grow into their own personalities!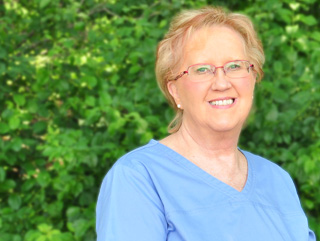 Carol
Front Desk
Carol was a Dental Assistant for 32 years. The past 12 years she has been at the Front Desk scheduling appointments, sending insurance claims, communicating and coordinating with specialty offices and keeping Forbes Minneapolis Family Dental Care running smoothly.
"I love the patients and getting to know them and their families! Forbes Dental Care is a friendly atmosphere and my co-workers are fun. I have great respect for Dr. Forbes and Mrs. Forbes. This is definitely a family friendly practice."
Carol's life has changed this past year as she lost her husband of 49 years, Gary. She has three grown children, Jeff, Barry and Allison. Carol's three grandchildren bring her much joy and she is excited to welcome one more in September. Carol enjoys reading, having family "Food and Card" nights and shopping with her grandchildren.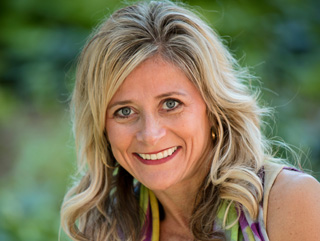 Dawn
Office Manager
Dawn graduated from Moorhead State University in 1988 with a Bachelor of Science in education, and a minor in coaching and math. After teaching at the elementary level and working in higher education at The College of St. Catherine, Dawn left to work with her husband, Michael Forbes, in the dental field. She has been at Forbes Minneapolis Family Dental Care for almost 13 years.
"I enjoy meeting new patients and getting to know more about our current ones. Having each patient that comes through the door feel like our family is important to me. I want them to leave our office feeling understood."
Forbes Dental Care is an uplifting dental office. The staff are hard working, caring, fun and great listeners. They really enjoy their roles and want to make a difference in each patient's oral health. Dawn loves that when you enter their office you feel the positive energy with laughter.
Dawn and her husband live in Arden Hills with their three children Sadie (21; a senior in college), Kaia (11) and Christian (9). Dawn loves watching her children become their own person and live life. Spending time together, reading, marathons and professional natural bodybuilding are what she enjoys.
Contact our Minneapolis family dental care office today to schedule your dentist appointment!